Take Payments Anywhere with Clover Flex©
Versatile, Portable and Flexible
Take your checkout anywhere.  From the counter to the table.  From the table to the floor.  From the chair to the door.  Take your phone back and bring the full power of the Clover Business Management platform to take payments anywhere you need to.
Clover Flex
Clover Flex is a flexible, mobile-optimized, smart payment and business management device with robust built in capabilities to meet the full range of your payment and point of sale needs.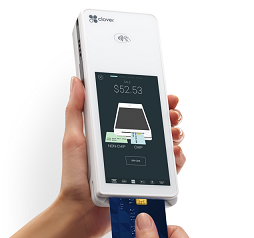 Take Payments Anywhere
The Clover Flex offers merchants ultimate flexibility for their payment and point of sale needs.  Take payments anywhere, absolutely anywhere!  Swipe, Dip, Tap or sign while busting a line, taking payments at the table or right at your customer's kitchen table.
Counter-top or handheld.

Designed to sit comfortably next to your POS/register or as a handheld, it allows you to do business, take orders, manage inventory, and accept payments both at the counter and on the sales floor.

Line-busting.

Speed things up by taking orders, confirming inventory, and accepting payments while your customers
wait in line.

Service customers at the table.

No need to run back and forth to process a card, print the receipt, get customer signature, and tip adjust. Instead, your customer signs and tips, seamlessly,
on the device at the table.

On the road.

Because it's wireless, Clover Flex lets you do business wherever the job takes you.

Inventory management.

Scan items into you inventory from the stockroom or in the aisle.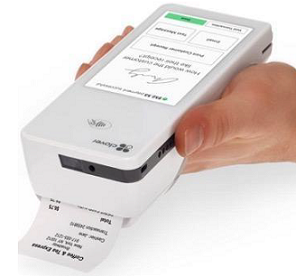 Like all Clover devices, the Clover Flex accepts all payment types, including EMV and NFC. It can be used alone or seamlessly integrated with all other Clover Family products for a more connected commerce experience.
Get a more intimate view of Clover Flex –  Click Here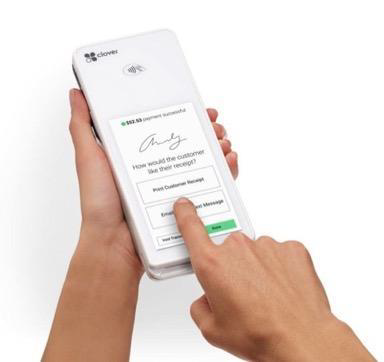 Put your Flex order in now!